7 Things Every Entrepreneur Needs to Know Before Starting A Business
Published on October 24, 2022
An idea makes the prospect of owning a business and running it, sound exciting. But it's only when the first step is taken that the reality unfolds. It's not all fun and games; it's hard work, management, persistence, and much more. It's dealing with cash, HR, sales, goals. More often than not, people are unable to predict the exact amount of investment that needs to be poured. And when we say investment, it's not just the funds we're talking about.
It's time, efforts, skills, and an amalgam of innumerable factors. Like a marriage, a business needs to have passion, loyalty, willingness, compromise, and sacrifice involved. Otherwise, it can backfire and the 9 to 5 job that you left so confidently can become a need. That said, here is a list of seven things you need to know before starting your journey to entrepreneurship.
Do what you want to do
Passion is the fuel for success. Most people when they begin, make the mistake of only looking at the numbers. That never works. When working for a job that you don't like, you're more likely to perform poorly despite being a knowledgeable and skilled individual. Same applies to business. Make sure that you work on what you love. That will keep you going even on the most challenging days.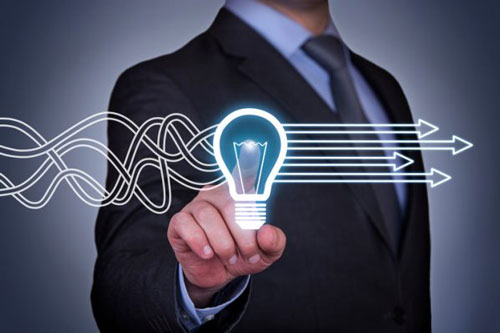 However, here another aspect jumps into the frame too. Because you can't entirely ignore the fact that your idea must be profitable. That said, make sure you mould your passion into an idea that would bring in profits, and that would do well in the business world.
Leadership is learned and earned
Arrogance doesn't help. Sure, you're the boss but that doesn't mean that rules don't apply to you. In fact, as the head, the most rules apply to you. Some say leadership comes naturally. Sure, a bit of it does but not the entirety of it. Leadership is learned and passed on from one leader to another potential leader. It is also earned; make yourself worthy of it.
Fine leaders know how to communicate with each of their employees and know whom they can rely on. They don't just give orders, they make sure each order is followed. Even if you do keep a manager and have a good number of employees, when just starting, you must have eyes everywhere. Be an example in everything you do; your employees will follow suit.
There is no end to learning
An MBA is not enough even if you are a Harvard graduate. Know that there is no end to learning. This is a fast-growing world and education is not going to wait for you. You can go for small courses or keep reading about the new changes in technology and other related fields. Ney Torres, CEO of CarFootprints.com, says"Commit to mastery, to becoming a learning machine.You don't need only one tool or skill to build a house or building. You don't need to be the best at all of them, but you need to understand them."
Choose a strong business name
All is decided and you've your plan chalked out on a board. Now comes the time for deciding the name of the business. Perhaps you have a name already in mind, but is it strong, catchy and unique? Here's how a strong business name is important for the success of your business. It might seem like keeping a name for your start-up would be the easiest step but what if someone has already used up that name? Would your business eventually have an online presence?
The name you go for shall have an available trademark otherwise it can put your entire business at risk. Also, it shall be an available Internet domain name too. So, do a proper online trademark search. An online business name generator can help too without you having to ponder too much.
Understand the law
You will end up seeing your budding empire to dust if you don't get the law. Sharpen and deepen your understanding of legal procedures, rules and regulations, taxes and licenses. What documents will you have to submit, which will you have to obtain, what payments need to be made? There is a lot to consider. Get in touch with a lawyer and make sure your business is a building that is in accordance with the law.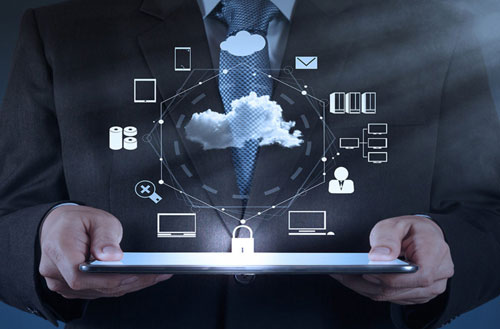 Know your game and learn strategy
Remember, correctly prioritizing and strategizing, is what makes a great businessman. Start from the bottom. Know which target audience your idea serves. Is this the audience you want to target? Your audience must not be too wide or too narrow. Also, you must know your market and your competition. Only then can you eventually get ahead of them.
Plan something unique about your business. Only then can you stand out. Don't spend too much even if success comes fast. Don't be miserly and spend too less either. Your expenditure must be wise. Also, learn the basics of accounting; your mind must be swift with managing cashflow. Make a plan and go stepwise.
Define your plan and stick to it
Every entrepreneur has a different definition of growth and success. Define these terms for yourself. Is growth to you an increase in numbers or is it steadiness? Is it to be good enough or to be the best? Is success more sales, or more saving? Does reputation count and how much does it? How important are customer service, exposure, employee management, and repeat customers?
Also, what is failure to you? Know that ups and downs are a part of every business. You have to be persistent and optimistic but along with being realistic. Don't set your expectations and goals too high. To be a wise businessman is to stay focused and keep trying but know when it is time to give up and start anew.
When it comes to business, whether you're just starting out or whether you've managed to grow it, no amount of knowledge is ever enough. Keep reading, don't miss a thing. Make an idea that follows your passion only then will success follow. Never be overconfident and never be a pessimist either. Learn each field and plan each detail. Timing matters; know when to start, pause, and stop.