8 Surprising Ways How Brand Name Impacts Business' Success
Published on October 24, 2022
Your business name is equally as important as your own name. Just like people around you recognize you by your name, your business is recognized by its. Here are 8 ways how your name impacts your business. Trust me it does!
It's not just a name, it's your whole brand
Brand name has such an impact that when it comes to your mind it consolidates the whole brand. Let's take the example of Apple. When you hear the name or think about it you think of all its products (iPhone, iPad, iPod etc.), the logo, Steve Jobs and everything that is linked to this brand.
There exist more than one companies in every industry e.g. shoe industry has Nike, Adidas, Reebok and the list goes on. They are providing almost the same products and they all have same idea but what differentiate them are their branding and their unique name.
For instance, GoDaddy is quite an interesting name for a domain registrar and web hosting service. However, its name has become synonymous with SSL certifications. Note: you can get 35% Off GoDaddy SSL certification with promo code.
In any case, branding is the core of business' success and the name attached to the brand does most of the work.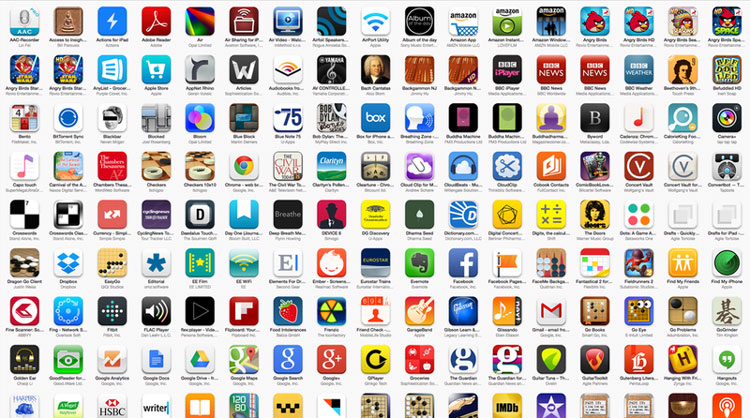 First impression on your customers
Your business name is the first thing your customers see, obviously! Remember "First Impression Is The Last Impression" rule? It applies when customers are browsing through your business. According to Inc.com, the relationship of a customer and business is, not entirely but partly dictated by first impressions, therefore making a great impact is surely a key to branding success.
Simpler is surely better
Simple does not mean plain… it means to be unique, trendy but at the same time, easy to remember! Mint and Wesabe were two finance startups, offering the same services. But not a little while passed and one of the businesses couldn't make it to more success. Why? Because of its name. Could you guess which one between the two is still successfully known among people? It's Mint. Although the name may not have any connection with the company's mission and objectives, but it is simple and easy to remember.
People nowadays try to imitate the name patterns of apps like SnapChat, WhatsApp etc. and come up with something that may look cool and trendy but is hard to pronounce, difficult to spell and most importantly, has no relevance with the company's mission. So what? At least they are unique. These businesses are doing nothing but losing their customers no matter how excellent their products and service offerings are. In simple words, your name becomes the barrier to your businesses' success.
Vimeo is a perfect example of a name that's both unique and easy to remember. What's more, it's relevant to the main service of the company. Some might even say this name is enough reason for you to buy a Vimeo Pro subscription with a discount code.
In the US, between 1994 and 2004 stocks of businesses with simpler names were found to be more profitable as compared to the ones with difficult names.
More referrals?
Word of mouth has been the oldest and most powerful marketing tool (and the cheapest one too haha). Catchy and trendy words have an advantage that people can pass them on easily since they are easy to remember. For example a group of friends discussing about instant chat applications would find it easier to remember and discuss about WhatsApp and WeChat as compared to KakaoTalk. The statistics also show that the formers are more popular among people as compared to the latter. Also, psychologically people prefer to use brands and applications that are used and refered by someone as compared to the ones they discover on themselves.
Does your name has a story?
In many cases, a name tells a story and stories tend to attract customers more. For example, did you know eBay was initially not named so? Initially, founder Pierre Omidyar named his online auction service as Auction Web. But later on he wanted the name to be catchy and quirky (everyone does, right?) and therefore he came up with Echo Bay. While getting his company registered for his website he found out that Echo Bay was already a registered company so he picked eBay from the suggestions list of available URLs.
So what I am trying to say here is that all businesses out there have a story or history associated with their names, and they use it to sell their products/services.
Be on top of your customers' minds
If your name is quick and attractive, you wont have to remind your customers again and again about your business – because most likely they will remember it! Oh yes, they will.You will stay on top of their minds whenever they need service of that kind. On the other hand, if your name is not worth remembering, no matter if you've been followed on social media or on your website, you'll be forgotten by your customers.So remember, having a quick and evocative name of your business has a tendency to turn your one-time customers into the loyal ones. Here are some tips that can prevent your customers getting away from your business.
Attract the right workforce
When you start a business you will obviously need workforce to run it and your name can help you bring in the right talent. Do you wanna know how? Look, candidates nowadays are looking to work with trendy minds and diverse companies and an extraordinary name that succesfully portrays its mission will attract likewise employees who possess the same qualities and lifestyle that the company has, and requires.
Get investors, right away!
What does you investor see first when you present your business proposal or plan to him/her? Your name! A proper name sets an initial perception of a business when the business plan or proposal is presented to the investors. For any business, investors are the major stakeholders and therefore it is imperative to present them with such name that impresses them enough to invest capital.
So summarizing the whole thing… choosing the right name is one of the crucial parts of setting up your business. May it be a mobile app or website or even bricks-and-mortar business, your name should be unique, strong, impactful and attractive so that you get the right customers, investors and employees. Not only that, this kind of name would never fade away from your customers' minds.For more tips on how you can name your startup or mobile app you can read our blog The Complete Guide on How to Name a Cool Mobile App.