How AI, IoT and Big Data Are Disrupting Retail
Published on October 24, 2022
Virtual Trial Rooms can give customers a preview of they'd look in different apparel.
Robots could replace human salesman in the near future.
Smart shelves inform managers when they're low on a particular product.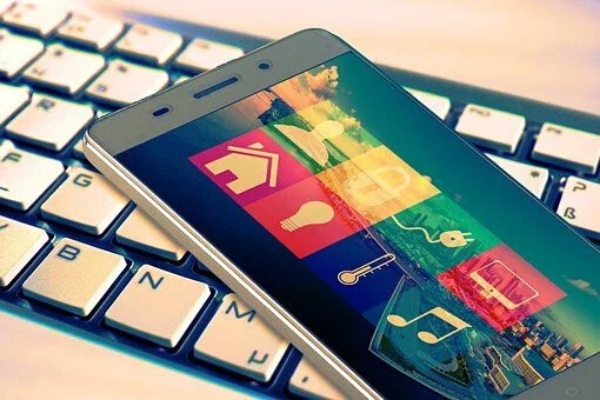 Online shopping sites have been encroaching on the turf of conventional retail stores for a while now. With the option of ordering goods just a few clicks away, many consumers are skipping the drive to brick-and-mortar stores. This retail disruption has caused about 12,000 stores to be closed in 2018.
If retail stores wish to survive, they must get with the times and implement the latest technologies. Since they cannot offer the convenience of eCommerce businesses –retailers should be integrating technologies like big data, IoT and Artificial Intelligence to survive and thrive in an era where digital transformation in retail is visible throughout this industry.
Retail Giants Are Already On the Track
Back in April, Walmart unveiled a "store of the future" that included AI-enabled cameras and interactive displays. The AI-powered cameras monitored the inventory levels so that employees could restock the shelves. Meanwhile, the interactive displays were there to amuse the customers and allow them to learn how technology reacts to their movements.
Walmart's effort to integrate Artificial Intelligence into retail shopping was not the first experiment of this kind. Amazon's cashier-less Go Store made headlines when they were introduced a few years ago. The stores utilize deep learning algorithms, computer vision and sensor fusion to ease the purchase, checkout and payment processes. Today, these stores have spread out through multiple states of the USA.
However, with IoT, Big Data and AI, retail industry have the chance to change not just how people shop, but also how customers are pulled into the stores.
Big Data & Predictive Analytics for better Management
Usages of big data range from a simple app name generator to tools that can revolutionize businesses. One example of the latter is the predictive analysis which is an emerging tool that gives businesses a competitive edge. It allows retailers in particular to get a better understanding of the customers.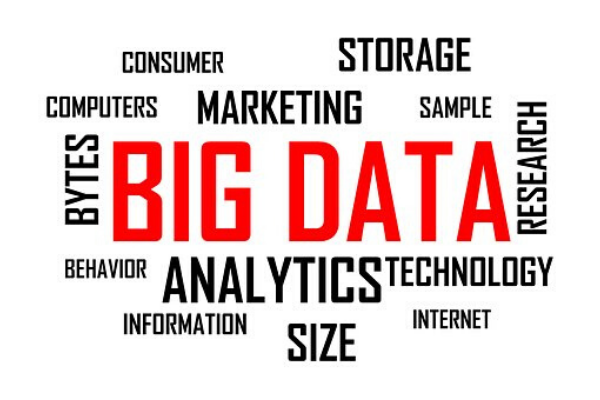 1. Targeting Customers
We live in the age of personalized suggestions. Random marketing campaigns that target the masses hardly work anymore. However, the question is how the retailer would know which customers should be targeted and for what products?
This is where big data comes in.
Retailers collect huge bits of data. During a transaction, the company records when the purchase happened, what item was purchased and how the payment was made. With this, external factors such as holiday season, traffic patterns outside the store and the physical location of the store itself are also recorded.
Using this data, even startups in retail sector can determine what customers are likely to buy and come up enticing offers. Predictive analysis helps in determining which customers are more likely to repeat purchases. This allows them to give final incentives for purchase to these customers in the shape of discounts and coupon codes.
Predicting customer actions is one of the primary reasons retailers hire data scientists. The technology is now moving towards a system where businesses would be able to predict when a customer is likely to buy from a competitor. They can use this information to entice the customer with a discount. This model is applied in the online sphere with web hosting services like GoDaddy pulling in buyers with their exclusive GoDaddy SSL discount codes. Retailers can take a somewhat similar approach.
2. Managing Inventory
Inventory management is often the biggest challenge for retailers, especially those who operate multiple stores. It becomes hard to understand just how much inventory stores need without accurate data. With too much stock, retailers are forced to put the items on sale and suffer from a loss. Similarly, retailers do not want to be short on the product and drive the customers away towards competition.
But retail disruption has the answer to this problem too. Predictive analysis solves this problem by forecasting inventory needs. With smart inventory management, retailers can use data such as current stock, promotional activity, future needs, pricing and order the accurate amount of items. This system ensures that orders are filled without many items leftover.
As this technology progresses, analytics will help companies determine which products are likelier to create the most revenue. By analyzing buying patterns and predicting future trends, the retailer would know where to invest for maximum return.
3. Forecasting Sales
With predictive analysis forecasting sales, retailers can understand income at any point throughout the year. Instead of making guesses, the retailer would have accurate data on how sales during busy seasons and slow months.
4. Optimize Pricing
Pricing is extremely crucial if retailers want to continue to empty their shelves. The price should neither be too high nor too low. Predictive analysis allows calculation of best price for all items- taking historical product pricing, inventory, consumer interest, margins and competitor's pricing into account. This is how retailers end up with a price that produces maximum profit while remaining within the reach of average customers.
With predictive analysis, retailers can know when they can cut the prices to get a competitive edge and when such a strategy is implausible. As a structure is already in place, predictive analytics can manage price adjustment by monitoring competition in real-time.
While big data and predictive analysis have a lot to offer in terms of targeted advertisement, inventory management, sales forces and price optimization. The digital disruption has a far wider impact.
Artificial Intelligence (AI) for instance, can create new sets of opportunities for retail businesses.
Artificial Intelligence for Better In-Store Experience
A report by IBM that surveyed 1900 retail and consumer product companies in 23 countries concluded that 85% of retail companies plan on implementing automation in the supply chain by the end of 2021. Here is how AI will reshape the retail industry in the coming years.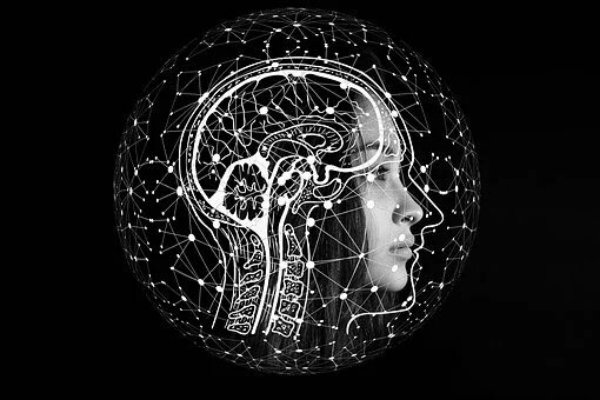 1. MAP Monitoring
Intelligence Node is a retail analytics firm that uses AI to help brands prevent violation of their Minimum Advertised Price (MAP), which is the benchmark for the lowest price a product should be advertised for. Any violation of MAP results in a loss for the retailer while the customer's perception of the brand also diminishes. The AI tracks the products online and reports any violations to the brand.
2. Improved Customer Service
Brick and mortar may have the chance of implementing an AI solution where robot salesmen guide the customers. Of course, this robot would be much more efficient than a normal salesman as it would have the entire store's data accumulated inside its memory. LoweBot is a practical demonstration of how such technology would work.
3. Virtual Trial Rooms3
Trying out different dresses is quite a tedious task. So what if instead of putting on all dresses individually, a virtual mirror gives customers a preview of how they'd look in different brands of clothing? With a simple touch-based interface, shoppers can try out multitudes of dresses within minutes. This technology also has potential in cosmetics where customers could have a quick look at makeup products without actually applying them. This is practically retail reimagined with the help of AI.
Internet of Things (IoT) for Improving Customer Experience
IoT which connects different digital devices and has them work in collaboration offers plenty of opportunities to retailers. With the help of IoT, smart stores are becoming a reality, allowing retailers to compete with eCommerce websites.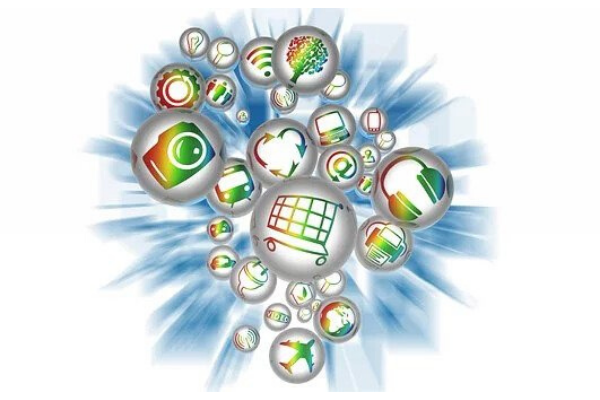 1. Beacon for Attracting Customers
Beacon sends push notifications to a customer's smartphone whenever they're in close proximity to the store. This allows retailers to lure in customers with timely offers and promotional codes. Just as a video hosting platform like Vimeo entices customers with an exclusive Vimeo promo code online, these retail stores do it across their physical locations.
2. Smart Shelves With RFID Reader
RFID tag on items that transmit data to the RFID reader could help managers determine if a particular shelf is running low on items or if a product is about to expire. 'Smart shelves' could also monitor customer behavior by singling out fast-moving products. Finally, this technology can thwart shoplifting as all items can be easily tracked. A combination of IoT and predictive analysis could result in a system where customers are texted whenever a store is out of the item they generally buy.
3. Intelligent Displays for Targeted Advertisement
Using LCD, LED and other technology that audio, video, text and images, retailers can orchestrate hyper-targeted campaigns. The technology digital signage is already implemented throughout cities and has the potential of reading information such as a person's gender and age to display a targeted commercial. Let's say if a couple walked pasted it, they can be targeted with an ad of a special discount at a restaurant. In-store, this technology can change the prices of a product in real-time by tracking customer data.
Conclusion
As the world enters the third decade of the 21st century, implementing the latest technology has now become a necessity for businesses. As such, retailers cannot sit back and hope their age-old procedures would be effective in attracting customers that demand more ease and efficiency when it comes to shopping.
Big data, IoT and AI could help retailers adapt to the market demand and provide unique solutions. Everything from pricing to the in-store experience can be upgraded with the help of these technologies. And it doesn't stop there, to compete with eCommerce websites, retail stores need to look for new ways to entice customers.
Perceiving technological progress as an opportunity rather than a threat is how brick and mortar stores can win the long game.