What Makes Vimeo One Of The Best Video Hosting Platforms?
Published on October 24, 2022
Vimeo is free video platform. It is ad free. This platform is launched to offer its users free video streaming services. YouTube is the biggest competitor of Vimeo till date. Vimeo was first launched in 2004 by Jake Lodwick and Zach Klein. In July 2017, Anjali Sud became the CEO of this video streaming platform.
It was the first video sharing platform which offered its users ability to share high definition videos in 2007. Moreover, this platform has launched a variety of products which support video creation. One of these products is Vimeo Stock which was launched in 2018. Being a SaaS (software as a service) business, Vimeo offer a variety of subscription plans to a variety of customer base. Majority of the times it's the YouTube who bags all the recognition in the video sharing market. However, Vimeo has proven to be a tough competitor in the field. There aren't billions of Vimeo users but usage numbers are pretty close to those of YouTube. Even though YouTube is the more popular option, you should choose Vimeo to host videos.
Why To Prefer Vimeo For Video Hosting?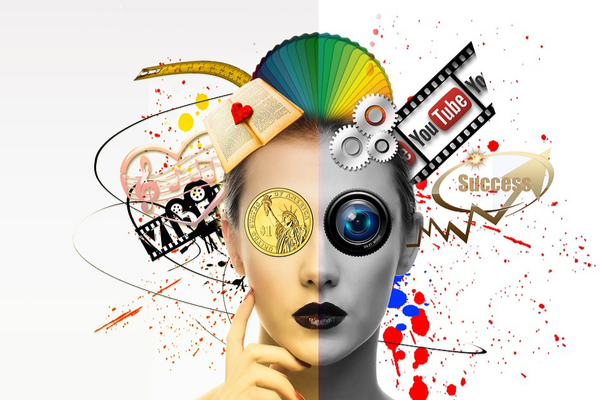 Vimeo has come a long way over the last decade. It has surpassed some of the best video hosting services including Dailymotion and has become one of the toughest competitors for YouTube. Where YouTube is used by over 1 billion users per month, Vimeo catches more than 280 million viewers within the same timeframe. Why you should prefer Vimeo over YouTube when it has comparatively smaller viewership? This article will answer all your questions.
Following are the reasons why you should choose Vimeo for video hosting:
Enhanced Video Quality And Encoding:
YouTube clearly prefers quantity over quality. Every minute around 300 hours of footage is uploaded on YouTube. Before making their way to the users' screens, these videos need be processed. To manage the load YouTube has to compromise the quality.
On contrary, for Vimeo quality is the foremost priority. It has strict content uploading guidelines and only the videos following these guidelines are considered acceptable. The processing load of Vimeo is much lighter as compared to YouTube. Therefore it has more freedom and space to maximize and focus on the quality of the video with the help of high-end encoding techniques.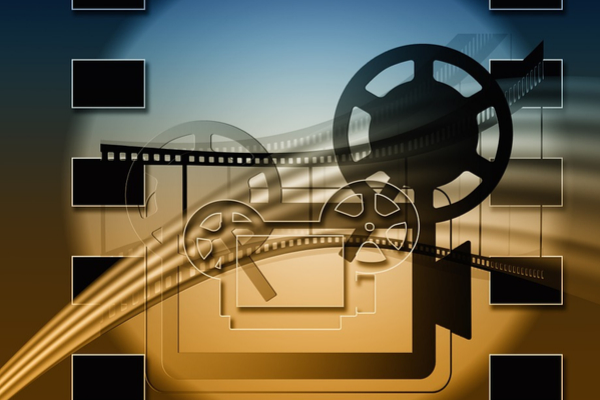 If you want compare Vimeo and YouTube in quality, you can upload the same video on both of the platforms. You will find the Vimeo version a lot better in quality. This is because its bitrate is much higher than any other video hosting service. Vimeo supports 320 Kbps. Therefore, the audio sounds much better on this platform. However, the high quality settings are limited to be accessed by the premium plan subscribers including Pro, Vimeo Plus or Business. Don't worry! You can use Vimeo pro promo code available online to access premium services at discounted rates.
Greater Reputation:
When it comes to prestige Vimeo takes the lead. YouTube content is unfiltered. You will find pretty much all kinds of videos on YouTube and Dailymotion. Whereas, when it comes to Vimeo, you will find an entirely different array of content. The perception of the internet users about Vimeo is radically different than that of YouTube and Dailymotion. Majority of the video streaming and hosting services are nothing but video dump. These platforms don't have proper community guidelines. Therefore, anyone can post any sort of content on these video hosting platforms. Sometimes this content is explicit, violent or gory. Vimeo doesn't let users upload pointless, low quality or spam videos. It is very strict in its guidelines. If you want to keep video hosting under budget then you should look for Vimeo on demand coupon code on the internet.
Curates High-Quality Content:
If you post the kind of videos which suit Vimeo's niche then there is a high chance for your career growth. You won't get as much recognition as you would get on YouTube but you will be able to able to deliver your content to the right audience. Also, another great perk offered by vimeo is its Staff Picks. Vimeo is one of those platforms which love to curate outstanding content. If your video is staff picked, then it's considered a highly regarded badge of honor. There are so many artists whose career kick started through Vimeo once they were found by curators on this video hosting platform. This is one of the reasons why professional content creators use Vimeo to upload their short films and documentaries. The majority of the other video hosting platforms including YouTube promote the channels which deliver a lot of content. On the other, Vimeo promotes pure talent, hard work and passion put into videos. If you are a young artist looking for his big break then use Student discount codes available for Vimeo to improve your chances to be discovered.
Cultured Audience:
Vimeo attracts an entirely different range of target audience. Even though YouTube has access to a wider range of audience, the Vimeo audience will deeply engage with the content that interests them. The audience on other video hosting platform has low attention span. There are so many recommendations in your feed to shift your focus or to distract you. When it comes to Vimeo, the audience enjoys more thoughtful and slow content. If you want to promote your business on Vimeo then don't forget to grab Vimeo business discount code available online.
Customizability And Unique Features:
Vimeo offers you the flexibility and features that no other video hosting platform offers.
You can keep your likes, comments and stats while replacing an old video with a new one. You can replace the video while keeping the URL untouched. This feature comes with the free plan.
You can secure your videos while putting passwords on them. This way only the people with the password will be able to view them. This feature is a part of the free plan.
Domain-Restricted Embeds:
You can select the domains which can embed your videos. This way you can make your videos visible only on your site. You can use this feature once per video. This feature is available with the plus plan.
Branding of the web player:
You can alter the way Vimeo HTML5 web players look like. You can insert your own logo and branding to promote yourself. This is one of the plus features available on Vimeo.
There are various levels of analytics you get with your selected subscription plans. The basic paid plans let you analyze traffic dashboards and custom reports. The premium plans offer Google Analytics integration and engagement graphs.
Vimeo Trails For All Accounts Types:

There are over 90 million registered Vimeo users all across the world. The number of premium Vimeo users is 7100000. If you want promote your talent or business on Vimeo, then choose any of the following plans.
Vimeo basic:
500 MB storage/ Week
Unlimited bandwidth
Basic video conversion
Basic privacy
$0
Vimeo plus:
5GB storage/ week
Unlimited bandwidth
Priority video conversion
Advanced privacy
$5
Vimeo Pro:
20GB storage/ week
Unlimited bandwidth
Priority video conversion
professional privacy
$17
Vimeo business:
No weekly limits
Unlimited bandwidth
Priority video conversion
Professional privacy
$50
If you want get your hands on the best features offered by Vimeo at discounted price then you should search websites like PCWorld, Tips & Share, coupons.assistant and many more. Vimeo plus membership discount code also let avail great discounts on your Vimeo membership.