Challenges with Domain Management and How to Resolve Them
Published on July 17, 2023
With everything becoming digital, establishing an online presence has become vital to a company's growth, and the best way to do so is to establish a website on the internet.
For your website to be successful, it needs to have a proper domain name set up and a domain management team managing it.
There are many effective tools such as Namobot.com, which is perfect for generating a relevant and popular domain name for your company at the click of a button, there are no such applications or websites for domain management, as it mainly involves manual work.
Setting up a website is not as easy as going on to WordPress and dragging and dropping a few widgets while an AI tool optimizes it for you.
According to WebsiteSetup, more than 1.7 billion websites reside on the internet at the moment!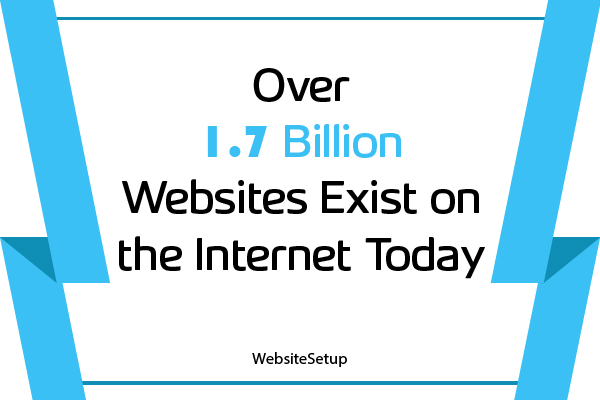 Keeping this information in mind, you can understand the cutthroat competition that is prevalent between companies. No matter the industry, you will find numerous websites offering the same products and services, which is why competition on the digital landscape is as fierce as ever.
When being a part of such a competitive environment, even a few minutes of downtime can incur incredibly high losses in the form of high loss of website traffic and the company losing potential consumers.
Although the domain management team is on top of any issue that may cause downtime, there are certain issues that even those professionals find difficult. Let's discuss these problems in domain management in greater detail, while highlighting the solution to them as well.
1. Missing the Renewal Date
There are hundreds upon thousands of different domain names that you can get registered to, and what makes them special is that all of them have different expiration dates assigned to them.
How it works is that some time prior to the expiry deadline, the domain administrator, who oversees the domain name, is sent a domain renewal notice through email.
However, there are situations when the administrator misses the email, whether due to losing the login credentials for the portal or because the corporate credit card tied to the domain expiring.
Whatever the reason may be, if the administrator misses out on the renewal date, there is no way that the company will be informed of the domain expiring before it is too late, and the website has to go down for maintenance.
Solution
To make sure that you never miss the renewal date, enable the auto-renewal option for your domain so that your company always gets the domain renewed at the first notice.
Additionally, instead of linking your domain to a credit card, you can make a request to start a credit line with the provider so that you do not have to worry about your payment not going through due to any expiry.
2. Navigating the registration requirements to get desired extension
Domain extensions are vital for a company for branding purposes, to highlight the nature of the website. However, they must face a lot of difficulties when navigating the registry due to varying requirements.
Different registry operators are responsible for the varying types of extensions that exist throughout the internet, and each of them having different eligibility criteria.
For instance, to register your website with a .AU extension, you need to have a significant online presence throughout Australia and must possess an Australian trademark throughout the domain's existence.
Studying through the rules and regulations for each registry operator is an incredibly tedious and time-consuming task, which is why it is a prominent obstacle when it comes to domain management.
Furthermore, you need to be able to maintain your domain portfolio at all times, which requires considerable manual work needed to be done.
You need to keep an eye out for the domain endings a registry offers as well, so that you do not end up with the wrong one. Imagine a website ending with .org and you open it up to see news about video games!
Possessing the right domain ending is vital for the website to maintain relevancy to ensure an influx of traffic.
Solution
Collaborate with an experienced registrar which has comprehensive knowledge on the intricacies of different registries, knowing the ins and outs for different registries to provide you with registries around the world, which are best suited for your website.
3. Transferring domain names
A company transfers their domain name in the case of mergers or acquisition, in which case they would need to transfer it to the parent company.
Although a bit situational, this is a notable challenge that many companies must face during domain management.
To guarantee proper transfer, companies must consolidate their domain names with a single registrar so that they can implement the attached policies and workflows even after the merger has taken place.
All this evidently falls on the domain administrator, who must cater to all authorization requests with the transferred registry manually. This cannot be automated and involves a lot of manual work, which is known to be incredibly tedious and complex.
Solution
To make the transfer process much easier, you need to communicate with your registrar so that they give you control over the entire transfer process.
From there on out, you can handle the transfer according to your pace, resulting in much less pressure and an optimized transfer process that can be completed at a quicker pace.
4. Complexities in dealing with many registries
There is a very high likelihood that the domain name you are managing is connected with many different registries, and when management decides that a single team will manage all of them.
This is because when a team is handed over the responsibility of managing domain requests across multiple business avenues, the administrator is required to learn about all the requirements relating to the different registries from scratch.
However, the work does not end there, because after understanding all the requirements, the administrator has to essentially tally and prepare a report for the costing incurred by each business unit at the end of the year according to their portfolios.
This is the one sector of management where a decentralized system is encouraged, so that each team can plan out their own business unit.
Solution
Do not implement a centralized domain management system, but let each team handle a different business unit so that they have complete control over domains they are assigned to, and are able to generate a report separately.
5. Preventing Domain Infringement
Domain infringement is a very real threat to a company and although domain monitoring can be automated, administrators need to prepare countermeasures to take them down.
Solution
To come up with effective solutions to this problem, consult with a seasoned professional who can assess the situation and prepare a plan of action to take care of the problem efficiently, as soon as possible.
Final Words
Although there are many efficient tools in the market, managing that domain requires hard work.
However, keeping these prominent challenges in mind and resolving them can be of great help to administrators so that they can manage their business domain with much more efficiency.