Fast Domain is a hosting provider for small businesses and individuals. It was started in 2005 and has since delivered quality hosting services to thousands of businesses. At Fast Domain, you can find a single hosting plan that has everything your website needs. If you are looking for a cheap domain and hosting solution without the confusion of having to choose from different plans, this is the place to host your website.
Hosting Plan
The Professional Web Hosting Plan costs only $5.95 per month after discount. This plan comes with free set up and free domain for your website, in case you already do not own one. Here are some of the features you get when you sign up for this plan: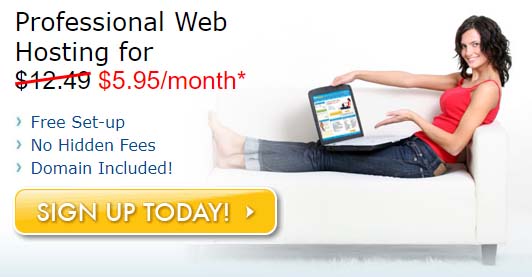 Unmetered Bandwidth
Unlimited Domain Hosting
Unmetered Websites Space
SSL
FTP
Free Website Builder
3 Email Solutions
Unlimited MySQL Databases
Unlimited Subdomains
Unlimited Parked domains
Quad Processor Servers
Social Networking
e-commerce Store
You get all of the above and a lot more at a very small price.
30-Day Money Back Guarantee
The hosting plan at Fast Domain comes with a standard 30-day money back guarantee. Within this 30 day period, you can try all the features of the hosting and decide if it is the best fit for your business. If you are not satisfied, you can cancel your plan and get a full refund.
If you got any add-on services and used the free domain, these may not be refundable. For domain, Fast Domain will deduct a fee of $15.99. You will, of course, get the domain and you can transfer it wherever you like. As per the standard rules, you will have to wait for 60 days before transferring it to another vendor.